A remix we've done for Naffdogg is availble for free on Dead-channel.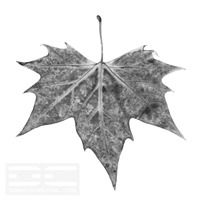 20.11.2011
Tracklist:
Kickin' Leaves

Kickin' Leaves (Bo Legz Remix)

Kickin' Leaves (Aniline Remix)

Kickin' Leaves (Sal Volatile Remix)

Kickin' Leaves (Wobble N Dubb Remix)

Kickin' Leaves (Chris Kubex Remix)

Kickin' Leaves (Autumn Dub)
Naffdogg returns to Dead Channel for his first solo outing since 2010's Pipework EP with the Kickin' Leaves EP, which presents the original track alongside six re-interpretations.
The original is a wonderful care-free journey into the mind of Naffdogg, with it's mix of funk-laden chopped beats, dreamy synth's, tumbling chip melodies and sub bass. Bo Legz turns in a nice solid 4×4 workout while still making use of those lush melodies; Aniline rework the melodic elements into a dreamy journey reminiscent of early Plaid; Sal Volatile presents the most radical remix with heavy stepping beats and creeping synths; Wobble & Dubb keep the feel of the original while toughening up the beats and hooks and Chris Kubex goes deeper with a minimal approach.
Rounding out the package is the 'Autumn Dub' which adds ethereal vocals and deep subs into the mix.
We are also including the stems from the original version so feel free to loop, mash up and glitch yourself stupid! Please send any remixes to deadchannelrecords[at]gmail.com we would love to hear them!
You will find the parts you need in a zip file called KL STEMS, packaged with the release.