Various Artists Dead Channel International
Hey! Our track Kitsune is available on this great compilation from Dead Channel.
This release showcases amazing electronic music
that we've found from all around the globe
(including France, Norway and Japan) and delivers
an extremely varied yet rewarding listening experience.
Naffdogg Kickin' Leaves Remixes
A remix we've done for Naffdogg is availble for free on Dead-channel.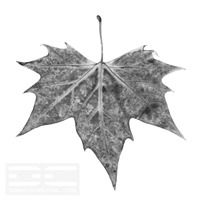 Tracklist:
Kickin' Leaves

Kickin' Leaves (Bo Legz Remix)

Kickin' Leaves (Aniline Remix)

Kickin' Leaves (Sal Volatile Remix)

Kickin' Leaves (Wobble N Dubb Remix)

Kickin' Leaves (Chris Kubex Remix)

Kickin' Leaves (Autumn Dub)
Mint - Glued, Stapled, Remixed
Our remix of Grace from Mint is available on this album.
A special release of commissioned remixes
and winning entries to the 2009 Boltfish Remix competition
This album includes remixes by
Mint, Cheju, Posthuman, Echaskech, Cyan341,
Winter North Atlantic, Z-Arc and more.
Acidburp - The End Remixed
Our remix of the track "I lost My Palindrome" from Acidburp is available for free on THEM records.
A truly massive release by Acidburp – The End Remixed.
Remixes from Skip, Die Blutige Hand, Vertical67,
Kallipolis, Aniline, Acidburp, Philops, Max Draztic,
Molinari, Mitch Murder, and Mrs Jynx.
Download and share.
Our remix of Martian from Mrs Jynx is available for free on this great compilation
[CF030] Various Artists – The Centrifuge Remixed
Released Sunday September 6th 2009 at
http://www.thecentrifuge.co.uk, free download.
Something special to celebrate reaching the ripe old age of 30.
Members of The Centrifuge's ever-growing roster and invited
friends contributed remixes of tracks from our back catalogue.
DedRMX compilation
Our remix of "808 beats" (Beat Freak) is on this special dedpop compilation!
1. Kesta - Are you translucent (Silencide RMX)
2. Sean Eskimo - Records for small children (Doss-House RMX)
3. Lord Numb - A ? for a face (Sean Eskimo RMX)
4. Silencide - Propaganda (Lord Numb RMX)
5. Sean Eskimo - The R4 restriction (Silencide RMX)
6. Daschon - Drosophile (Beat Freak RMX)
7. Rykard - The Javo Super (Nocow RMX)
8. Beat Freak - 808 Beats (Aniline RMX)
9. Sean Eskimo - Control (Daschon RMX)
Hazardous Beat Treatment
Our track "céruleum" is on the Hazardous Beat Treatment compilation!
Subeclectic compilation number 2,
check the other releases from this netlabel,
all is free download.

Shortcore vol. 3
Our track "billebarré" is on the shortcore vol.3 compilation!
Third installment of Shortcore,
a funny compilations series with 10s tracks.
This time the line-up is:
Illiqual, Captain Marmelade, Oerfil,
Chris Moss Acid, Aniline, Monolog X,
Pedro INF, Tidy Kid, and Austin Cassell.
Acid lovers -> check the other free releases on
Monolog X
We highly recommend this crazy artist.